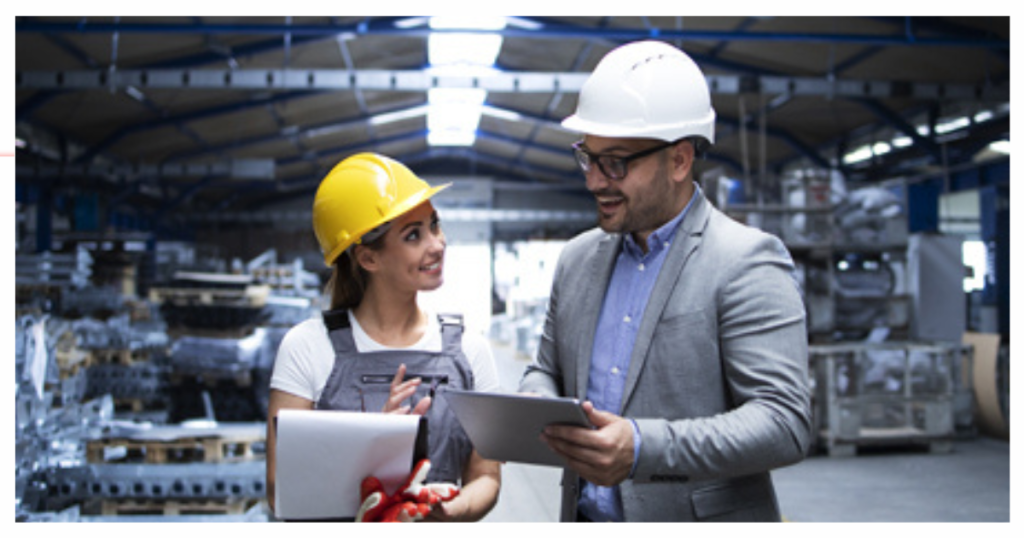 What is an Industrial License in Dubai?
An Industrial License or a manufacturing license in Dubai or anywhere within the United Arab Emirates (UAE) is granted to businesses engaged in industrial activities, such as manufacturing or refining petrochemicals. To determine if an activity is industrial, one can consider whether it involves specialized plant equipment. Examples include producing paper products, large-scale bread production, chemical production, metal casting, machine assembly, and food packaging.
The need for a manufacturing license in UAE arises due to the nature of the operations. It is issued by the Department of Economic Development of the respective emirate where the business is established.
The process to get an Industrial License in Dubai
Sure, here is a step-by-step guide on how to obtain an Industrial Business License in Dubai or other UAE emirates:
Step 1: Research and Planning
Before you begin the application process, conduct thorough research about the type of industrial business you want to establish, the market demand, and the regulations specific to your industry. Create a detailed business plan outlining your goals, target market, financial projections, and operational strategy.
Step 2: Determine Location and Office Requirements
Identify the emirate where you want to establish your business. In this case, let's assume Dubai. Keep in mind that a physical office and storage warehouse are mandatory requirements for an Industrial license in Dubai. Virtual offices are not accepted. Secure suitable premises that meet the legal requirements.
Step 3: Find a Local Sponsor for manufacturing
As a foreign investor, you will need a local sponsor who owns 51% of the shares in your company. The local sponsor can be an individual or a company that is registered in the UAE. Choose a trustworthy sponsor who understands your business and its objectives.
Step 4: Obtain Necessary Permissions
Before applying for the Industrial Manufacturing License, you'll need to obtain permission from various government bodies. These may include:
Ministry of the Interior: Obtain approval for security and other relevant matters.
Ministry of Environment and Water: Obtain environmental clearance based on the nature of your manufacturing activities.
Ministry of Health and Prevention: If your products involve health and safety considerations, you might need clearance from this ministry.
Step 5: Prepare Required Documents
Gather all necessary documents for your license application. These typically include:
Copy of passport and visa of the foreign investor(s)
Copy of passport and Emirates ID of the local sponsor
Memorandum of Association (MOA) outlining the share distribution and responsibilities
Lease agreement for the office and warehouse premises
NOC (No Objection Certificate) from relevant authorities
Step 6: Submit the Application
Submit your license application to the Department of Economic Development (DED) relevant to your chosen emirate. In this case, you would submit it to the Dubai DED. Include all required documents, application forms, and any fees.
Step 7: Application Review
The relevant authorities will review your application, documents, and permissions. This process may take a few weeks. During this time, they might conduct background checks and inspections of your premises. Once your application is approved and all prerequisites are met, you will receive your Industrial License. This usually takes around 3-4 weeks from the submission of the application.
Step 8: Avail Business Incentives
With your Industrial Manufacturing License, you can benefit from various incentives offered by the government. These may include:
Land allocation at reduced rates for your industrial activities.
Research and Development (R&D) support to encourage innovation.
Subsidized electricity and water to reduce operational costs.
Potential financing options from government banks for developing novel products.
Requirements for an Industrial License in Dubai
Here is the list of all the required documents to get the manufacturing license in Dubai.
Copy of passport and residence for non-citizens, a summary of citizen's
registration
Feasibility study
Partnership contract (if a partnership firm)
Copy of the trade license
Copy of balance sheet
National Media Council approval
Ministry of Health approval
Approval from the Ministry of Environment and Water
Ministry of Interior approval
Activities Allowed under Industrial License in Dubai:
An Industrial Visa in Dubai, United Arab Emirates (UAE), allows individuals to engage in specific industrial activities and work within eligible industries. This visa is tailored to those involved in manufacturing, production, and related sectors. Here is a comprehensive list of activities and initiatives permitted under the Industrial Visa:
Industrial Activities allowed under Manufacturing License:
Raw Materials Processing: Processing and treatment of raw materials for various industrial purposes.
Petroleum and Metal Extraction: Activities related to the extraction and processing of petroleum and metal resources.
Fabric Production & Textiles Manufacturing: Manufacturing fabrics, textiles, and related products.
Casting of Metals: The process of casting molten metals into desired shapes.
Appliances and Machinery Manufacturing: Production of appliances, machinery, and related equipment.
Bread Production and Food Products: Large-scale bread production and manufacturing of various food products.
Manufacturing of Paper Products: Production of paper and paper-based products.
Metal Casing, Containers & Boxes Manufacturing: Manufacturing of metal casings, containers, and boxes.
Structural Steel and Steel Workshop: Fabrication and production of structural steel and steel components.
Coating, Insulations, Seals & Protection Materials: Manufacturing of coating, insulation, seals, and protective materials.
Waste Collection and Treatment: Collection and treatment of waste materials.
Manufacturing of Wood Products and Furniture: Production of wood products and furniture items.
Adhesive & Paper Slitting: Manufacturing of adhesives and slitting of paper materials.
Glass Industries & Chinaware Manufacturing: Glass and chinaware production and related activities.
Agricultural Equipment Manufacturing: Manufacturing of agricultural equipment and accessories.
Lenses Cutting & Glass Repairing: Cutting and repairing of lenses and glass products.
Manufacture of Gold and Precious Stones Cutting: Production of gold and precious stone products.
Light Aircraft Manufacturing & Maintenance: Manufacturing and maintenance of light aircraft.
Meat Processing: Processing of meat and related products.
Manufacture of Batteries: Production of batteries for various applications.
Plastic Industries Manufacturing Home Appliances: Plastic industries produce home appliances.
Air Conditioning Units Assembly: Assembly of air conditioning units and related equipment.
Advertising & Decorative Models Manufacturing: Manufacturing of advertising and decorative models.
Petroleum Products Production: Production of various petroleum products.
Motor Vehicles, Motorcycles & Spare Parts: Manufacturing of motor vehicles, motorcycles, and spare parts.
Processing and Packaging: Processing, segregating, and packaging of products.
Eligible Industries for an Industrial License in Dubai :
Petrochemicals and Petroleum Products
Textiles and Fabrics
Food and Beverage Manufacturing
Paper and Paper Products
Metal Casting and Fabrication
Machinery and Equipment Manufacturing
Construction and Structural Steel
Packaging and Insulation Materials
Waste Management and Recycling
Furniture Manufacturing
Glass and Chinaware Production
Agricultural Equipment and Accessories
Precious Metals and Stones
Aviation and Aircraft Maintenance
Meat Processing and Packaging
Battery Manufacturing
Plastics and Home Appliances
Air Conditioning and Cooling Systems
Advertising and Decorative Products
Automotive Manufacturing and Spare Parts
Industrial License in Dubai Cost:
The cost of your company's setup is influenced by its location. It's crucial to consider additional licenses and certifications, which will vary based on the specific manufacturing sector you intend to establish in the UAE.
The estimated total cost is approximately AED 25,000. You can also contact Setup Biz for exact pricing details. Nevertheless, this figure might fluctuate due to alterations in existing pricing regulations. Opting for a business setup within a free zone area could be more financially efficient, considering the initial setup charges and other related expenditures.
Alternatively, you can select a mainland setup if you require convenient access to Dubai's local market. Furthermore, a mainland establishment also provides the advantage of unhindered trading across the entire UAE.
Seeking Professional Assistance
Entrepreneurs aiming to acquire an Industrial Manufacturing License in the UAE can benefit from professional guidance. Dedicated business setup consultants can assist with complex paperwork, permissions, and compliance requirements. With legal experts and accountants on hand, businesses can confidently prepare the required Business Plan for the application.
Reputable consultancy firms, like Setup Biz, offer comprehensive services to facilitate the process of obtaining an Industrial Manufacturing License. Their experience ensures that businesses can navigate the regulatory landscape successfully, bringing their industrial ventures to fruition with efficiency and adherence to ethical standards.