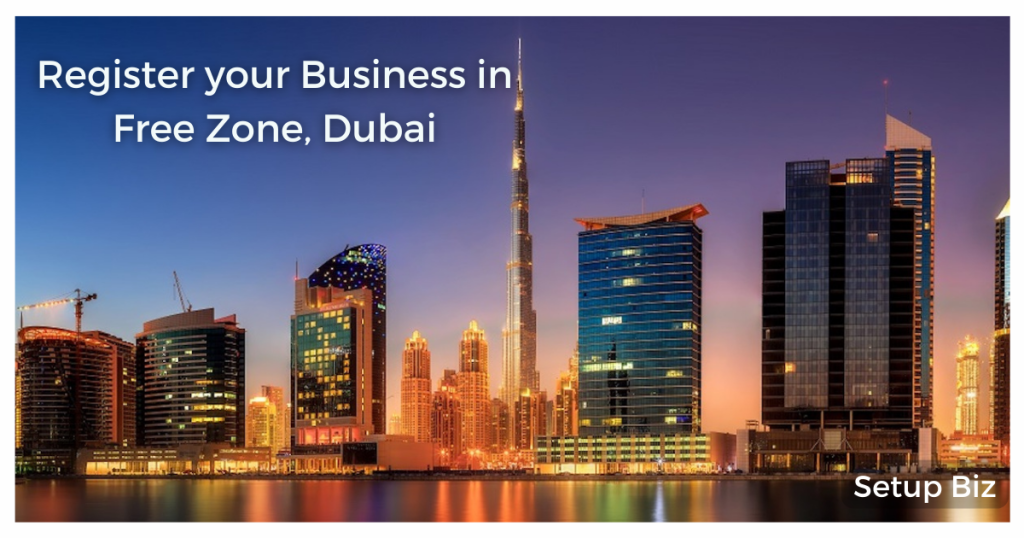 Free Zone Company Formation in Dubai is a lucrative option for entrepreneurs looking to tap into the vibrant Middle Eastern market. With its strategic location, business-friendly policies, and tax advantages, Dubai has become a hotspot for both local and international businesses. In this comprehensive guide, we'll take you through the step-by-step process of establishing a company in the Dubai Free Zone, highlighting key benefits, requirements, and frequently asked questions.
Introduction to Dubai Free Zone
Dubai Free Zones are designated areas within the city that offer unique business advantages to companies. These zones provide foreign investors with 100% ownership, full repatriation of profits, and exemption from import and export duties. The streamlined process and modern infrastructure make Dubai Free Zones an attractive choice for various industries.
Benefits of Free Zone Company Formation in Dubai
100% Foreign Ownership: Unlike other parts of the UAE, where a local sponsor is required for business ownership, Dubai Free Zones allow full foreign ownership.
Tax Benefits: Businesses in Dubai Free Zones enjoy a tax-free environment for a specific number of years.
Strategic Location: Dubai's strategic location bridges the East and West, providing easy access to regional and international markets.
Modern Infrastructure: Free Zones offer state-of-the-art facilities, advanced communication systems, and world-class amenities.
No Currency Restrictions: You can conduct business in any currency without worrying about exchange controls.
Repatriation of Profits: You can repatriate 100% of your profits and capital back to your home country.
Wide Range of Business Activities: Dubai Free Zones cater to diverse industries, including technology, finance, media, healthcare, and more.
Choosing the Right Free Zone for Your Business
Selecting the right Free Zone is crucial for the success of your business. Research and compare different zones based on your industry, business activities, and required facilities. Some prominent Free Zones include Dubai Multi Commodities Centre (DMCC), Jebel Ali Free Zone (JAFZA), and Dubai Internet City.
Types of Companies in Free Zone
Dubai Free Zones offers various company formation options, including a Free Zone Limited Liability Company (FZ-LLC), a Branch of a Foreign Company, and Freelance Permits. Choose the one that aligns with your business goals and activities.
Cost of Free Zone Company Formation in Dubai
If you are considering establishing an LLC in KIZAD, it is important to note that the minimum paid-up capital must amount to AED 150,000.
In Dubai Airport Free Zone, the option to establish an FZ Co. exists, necessitating a minimum share capital of AED 1000 per share, with each share being denominated at AED 1000.
For those interested in forming a free zone company in DMCC, it's essential to be aware that the minimum share capital is set at AED 50,000 per company and AED 10,000 per shareholder. However, if the company intends to obtain a General Trading Licence, a higher minimum share capital of AED 1 million is required.
Considering the Hamriya Free Zone, those looking to establish an FZE should have a share capital of at least AED 150,000.
Step-by-Step Process of Free Zone Company Formation
Choose Business Activity: Determine the primary activity your company will engage in. Each Free Zone has specific activities it caters to.
Select Company Name: Your company name should reflect your business activities and comply with UAE naming regulations.
Apply for License: Submit the necessary documents and application to the chosen Free Zone authority.
Office Space: Depending on the license type, lease office space within the Free Zone.
Obtain Approvals: Receive preliminary and final approvals from the Free Zone authority.
Sign Documents: Sign the legal documents, including the Memorandum of Association (MOA) and lease agreement.
Pay Fees: Pay the required fees, including license fees and visa processing fees.
Collect License: Once approved, collect your business license from the Free Zone authority.
Documents required for free zone company Formation in Dubai
Prepare the required documents, which usually include passport copies, business plans, MOA, and lease agreements. The licensing process can take a few weeks, depending on the Free Zone.
Business Activities and Licensing
Your chosen business activity will determine the type of license you need. There are three main categories: Trading, Service, and Industrial licenses. Ensure your chosen Free Zone supports your desired activity.
Leasing Office Space
Selecting the appropriate office space is essential. Free Zones offers various options, including flexi-desks, offices, and warehouses. Leasing terms are typically flexible, allowing you to choose the best fit for your business.
Employment Visa and Residency
As a business owner, you can apply for an employment visa and sponsor your employees. This process involves medical tests, Emirates ID registration, and visa stamping.
Opening a Corporate Bank Account
To conduct business smoothly, open a corporate bank account in the UAE. Provide the necessary documents, including your business license, to the chosen bank. SetupBiz can help you open a Corporate Bank Account.
Understanding Taxation Policies
Dubai Free Zones offer a tax-free environment for a specific period. However, it's essential to understand the taxation policies that will apply to your business after the tax-free period ends.
Custom Regulations and Import/Export Procedures
Familiarize yourself with customs regulations and import/export procedures to ensure seamless international trade. Keep in touch with Setup Biz for a better understanding of these regulations.
Networking and Business Support
Dubai Free Zones provides networking opportunities, events, and support services to help your business thrive. Utilize these resources to expand your network and gain insights from industry experts.
FAQs
Q: Can I have full ownership of my company in a Dubai Free Zone?
Yes, Dubai Free Zones allow 100% foreign ownership, making it an attractive choice for international entrepreneurs.
Q: What are the main benefits of choosing a Free Zone over mainland Dubai?
Free Zones offer benefits like tax exemptions, repatriation of profits, and 100% foreign ownership, which are not available in mainland Dubai.
Q: Are there any restrictions on the type of business activities I can conduct?
Different Free Zones cater to various industries. Choose a Free Zone that supports your business activities.
Q: How long does it take to obtain a business license in a Dubai Free Zone?
The timeline varies based on the chosen Free Zone and the type of license. It can take a few weeks to a couple of months.
Q: Can I sponsor my family members if I establish a company in a Dubai Free Zone?
Yes, depending on the type of business and license, you can sponsor family members.
Q: What happens after the tax-free period ends?
After the tax-free period, businesses may be subject to corporate taxation, depending on the regulations in place at that time.